How to Become a Virtual Assistant

Tired of the

daily commute to work

, spending day after day at a demanding, unfulfilling job , coming home exhausted,
only to

do it all over again tomorrow

?
Do you want to be a work at home mom, building a steady business to make money while spending

more time with your family

?
I hear from many of you about how you hate the commute to and from work every day, especially in the worst winter conditions. I did too! You say you would give anything to not have to do that anymore.
Some of you are struggling to pay your bills, working long hours or 2-3 jobs for minimum wage, while debt continues to mount. Or perhaps you got laid off in the economic downturn and you haven't been able to find another job.
Maybe you feel unfulfilled in your work, even if you are bringing in a good income. You want to enjoy the work you do every day. You want to feel satisfied. You want to feel appreciated. You want to feel like you are making a difference in the world. But you don't feel fulfilled. You don't feel satisfied. You don't feel appreciated.
Up until now you have been building your life around your work, coming home at the end of the day exhausted, with little time for family, friends and hobbies. It's like you exist just to go to work and pay bills.
I get it.
I actually loved my former job, but I was so tired of commuting every day, spending the largest portion of my day at work, coming home exhausted and falling asleep in the evening. I had very little time to myself or for my favorite hobbies.
After the business closed down and I was left without a job, I tried working at home as a medical transcriptionist, but it took me 2 years to convince a company to hire me after receiving a diploma from a great college, and I found myself typing 10-16 hours per day to meet contracted requirements, earning between $3-10 per hour.
Then I got really sick and had a lot of physical pain, and I couldn't sit at my computer for more than a couple of hours at a time.
I realized I couldn't continue to live like that. I wasn't happy. If I continued on that path, I couldn't have the lifestyle I wanted and be able to pay the bills. I would never have "extra" money. Not only that, but my health wouldn't allow me to sit at my computer and type for 10-16 hours a day!
You don't have to live like that either!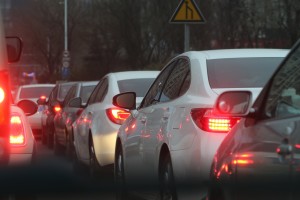 You

don't have to

continue to

commute to and from work every day

.
You

don't have to

create a life around your job

, sacrificing your favorite hobbies and time with family.
You don't have to go back to an

unfulfilling job

day after day, after day.
You don't have to work for minimum wage and continue

struggling to pay your bills

.
I made a commitment to myself to improve the quality of my life and find work from home that would make me happy. That's exactly what I did. I started my own business as a Virtual Assistant.
Wouldn't it be nice to…
Work at home and have more time for your family and favorite activities?
Enjoy your work so much that it doesn't even feel like work?
Choose your own rates and get paid what you're REALLY worth?!
There is a way you can have your own home business,
do work that you love,
get paid what you're worth,
and have time for your family & favorite activities.
I can show you the way
I'll warn you right now, it's not a get rich quick scheme. It takes work and commitment on your part, but if you're ready to take the steps right now to get control of your own future and your finances, I can help you put the foundation in place to start building your new business on the side, even while you're still working in your current job.
Virtual Assistants commonly get paid $25-65 per hour in North America, depending on skills and experience. I'm not exaggerating or padding that number. I started out at $25 per hour, with very limited skills. How does that sound?
Getting Started as a Virtual Assistant
~ 12-Week Training ~
Here's what it looks like:
Week 1: How to Start Your Own Business as a Virtual Assistant
An overview of the entire program, including how to start an online home business, what systems you need in place, setting up your office, equipment needed, what's required to run your business.
Week 2: Identifying Skills, Target Market, and Ideal Clients
Discover the skills you already have that can be transferred to your new VA business, what skills you can develop, and what skills you may want to learn, as well as what some of these services involve. Explore your interests and how to use your strengths to your advantage.
Learn why it's important to choose a niche or a target market, and how to go about doing this. You will learn how to identify your ideal client.
Week 3: Common Tools You May Need as a Virtual Assistant
Common and popular programs that you might want or need to use in your business, and the benefits to using these programs. Ex. Online appointment calendars, phone systems, transcription software, project management software, time-tracking software, financial software and tools, password and online security, remote assistance, help desks, productivity software, online file storage and sharing, graphics and images, social media management software, and more!
Week 4: Catch-up Week & Short Audio Recording: "Spelling, Grammar, and Attention to Detail"
Week 5: Time Management
You will learn how to better manage your time and schedule your day. We will cover time management strategies to help you prioritize, eliminate distractions, and be productive, in both your business and life.
Week 6: Offering Excellent Customer Service
We will cover important customer service skills to not only keep your clients happy, but also your clients' customers. It's important to establish long-term, loyal customers. Happy clients will purchase from you again and again, and they will also recommend you to other business associates.
Week 7: Virtual Assistant Rates, Invoicing, and Payments
Discover the various ways to determine the rate you will charge, whether to charge per hour, per service, or whether to create project packages or blocks of time. You will learn the risks of setting your rates too low, and how this can actually put your business at risk. We will cover best practices for tracking your time, invoicing, payment options, and more.
Week 8: Catch-up Week & Short Audio Recording: "Entrepreneurial Mindset, Time Management, and Organizing Your Time"
Week 9: Creating a Business Plan, Contracts, and Welcome Pkg
You will learn about setting up a business plan for short-term and long-term goals, what each part of the business plan means and how to best fill it out, and tips for preparing a business plan for funding requests from banks or business grant associations. We will cover the different types of contracts, what should be included, how to deliver them and have them returned, and what to put into a welcome package.
Week 10: Finding Clients and Preparing For the Interview
We will discuss ideas for finding clients, both online and offline. How to find great clients. Dos and don'ts. What to look for and what to look out for, and how to prepare for an interview or consultation with your potential client.
Week 11: Marketing Your Business for Success
We will cover various marketing tactics, including developing your online presence, your website and what you need to have on it, email marketing, social media, and building online credibility.
Week 12: Catch-up Week & Short Audio Recording: "Qualities of an Ideal Client, Tracking Your Income, and Negativity"
What's included?
Each module includes one or more training videos, transcripts, an accompanying workbook, and occasional handouts or templates.
You will also have access to a private Facebook group for support and connecting with other participants. You can ask your questions there, get feedback, and get updates.
Ready to get started?
Program Value: $1020
Regular Price $497
Now is the time to take back
control of your life.
If you're ready to do that, take action now.
Legal Disclaimer: Every effort has been made to accurately represent this program and its potential. Any testimonials and examples used are not intended to represent or guarantee that anyone will achieve the same or similar results. Each individual's success depends on his or her background, dedication, desire, motivation, skills, services offered, marketing, and many other factors. As with any business endeavor, there is an inherent risk of loss of capital and there is no guarantee that you will earn any money.